---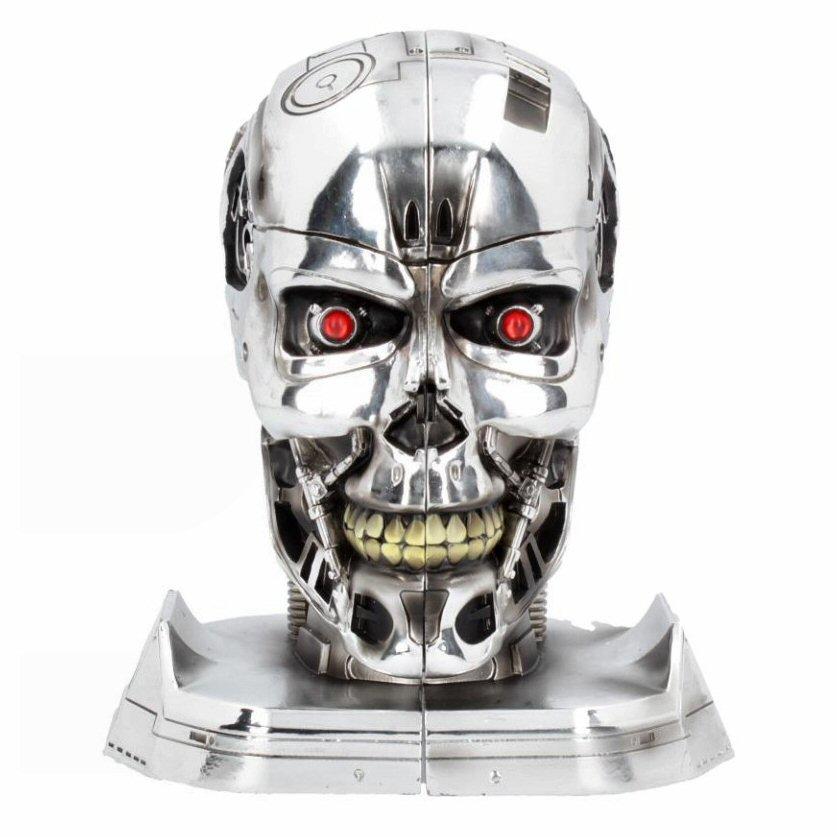 Terminator 2 Bookends - Nemesis Now - B4693N9
---
Terminator 2: Judgement Day bookends from Nemesis Now. Sent back in time from the future, this T-800 Terminator stares straight ahead unflinchingly. It has shed all human flesh, exposed hydraulics are revealed, overlaid on a metallic skeletal structure that mocks humanity. Red eyes stare menacingly. In events taking place eleven years after the original Terminator story, the T-800 (Arnold Schwarzenegger) battles with the more advanced T-1000 (Robert Patrick) with the future of humanity at stake. The metallic base inside each half bears a plaque at the bottom, identifying the bust as being a T-800 from Terminator 2: Judgement Day, with the logo of Cyberdyne Systems on the outer side of the base. Cast in the finest resin before being carefully hand-painted, this box is the perfect way to compliment a collection of sci-fi books - an ideal gift for a T2 fan.
From:
Nemesis Now Terminator 2 official collection.
Medium:
Cold cast resin, hand finished.
Size:
18.5 cm high (7.25 inches)
Weight:
1.4 kg
---
This website is Copyright 2018. All Rights Reserved.
The item has been added to your basket