---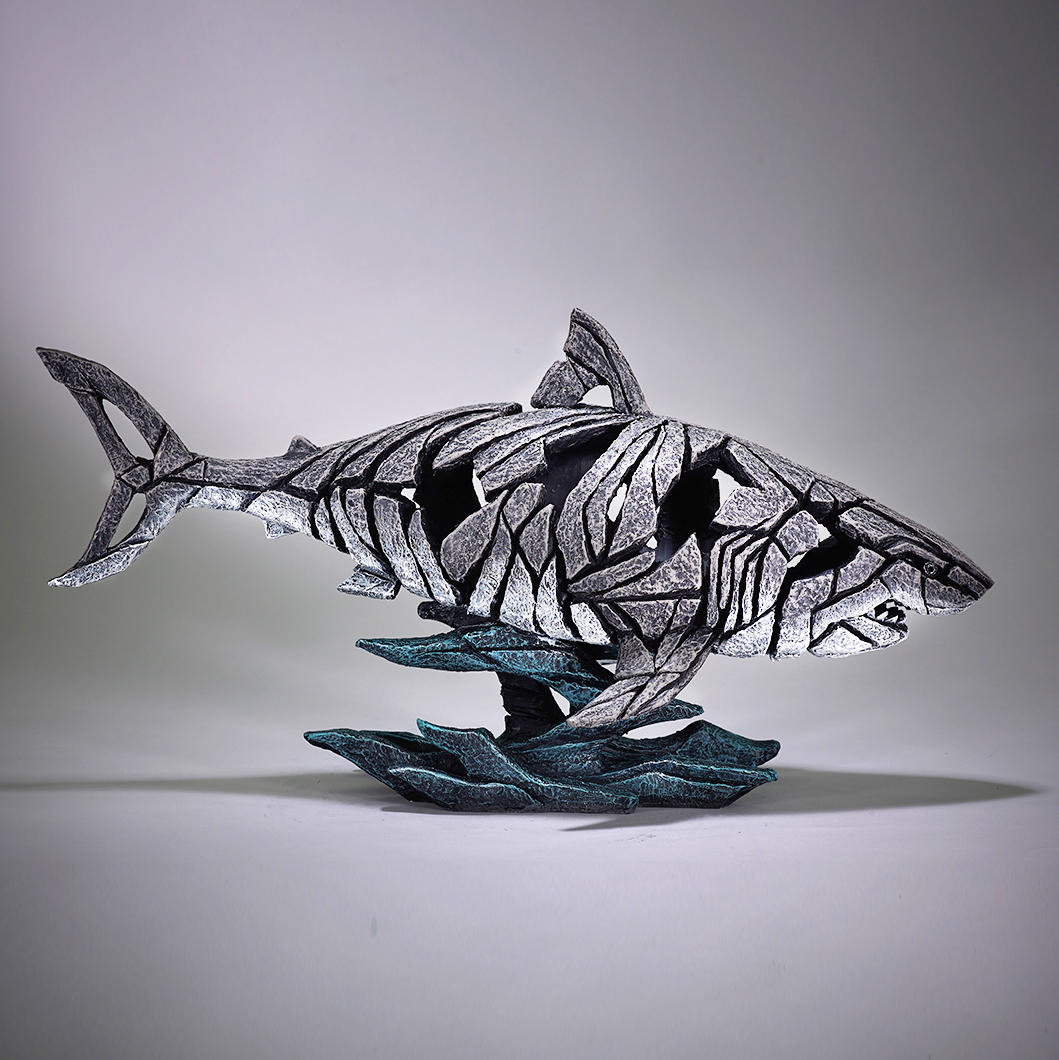 Shark - EDGE Sculpture ED16
---
Shark sculpture by Matt Buckley from the EDGE collection. There can be no more iconic predator of the seas than the shark. Great White sharks are particularly menacing and are the ocean's top hunters. They are powerful swimmers - up to 35 mph - and are also intelligent, inquisitive and fast learners. They will cooperate with each other to hunt in groups. One of evolution's great success stories, the shark's ancestry dates back to before the dinosaurs. Sharks have long been feared by man but hit films like Steven Spielberg's Jaws and more recently The Meg have just added further to the their infamy. Matt Buckley's sculpture perfectly embodies the power and menace of this great hunter.
Artist:
Matt Buckley
From:
EDGE Sculpture
Medium:
Cold cast marble resin, hand finished and painted.
Size:
31.0 cm high, 59.5 cm long, 20.5 cm deep (12.2 x 23.5 x 8 inches)
---
This website is Copyright 2018. All Rights Reserved.
The item has been added to your basket