---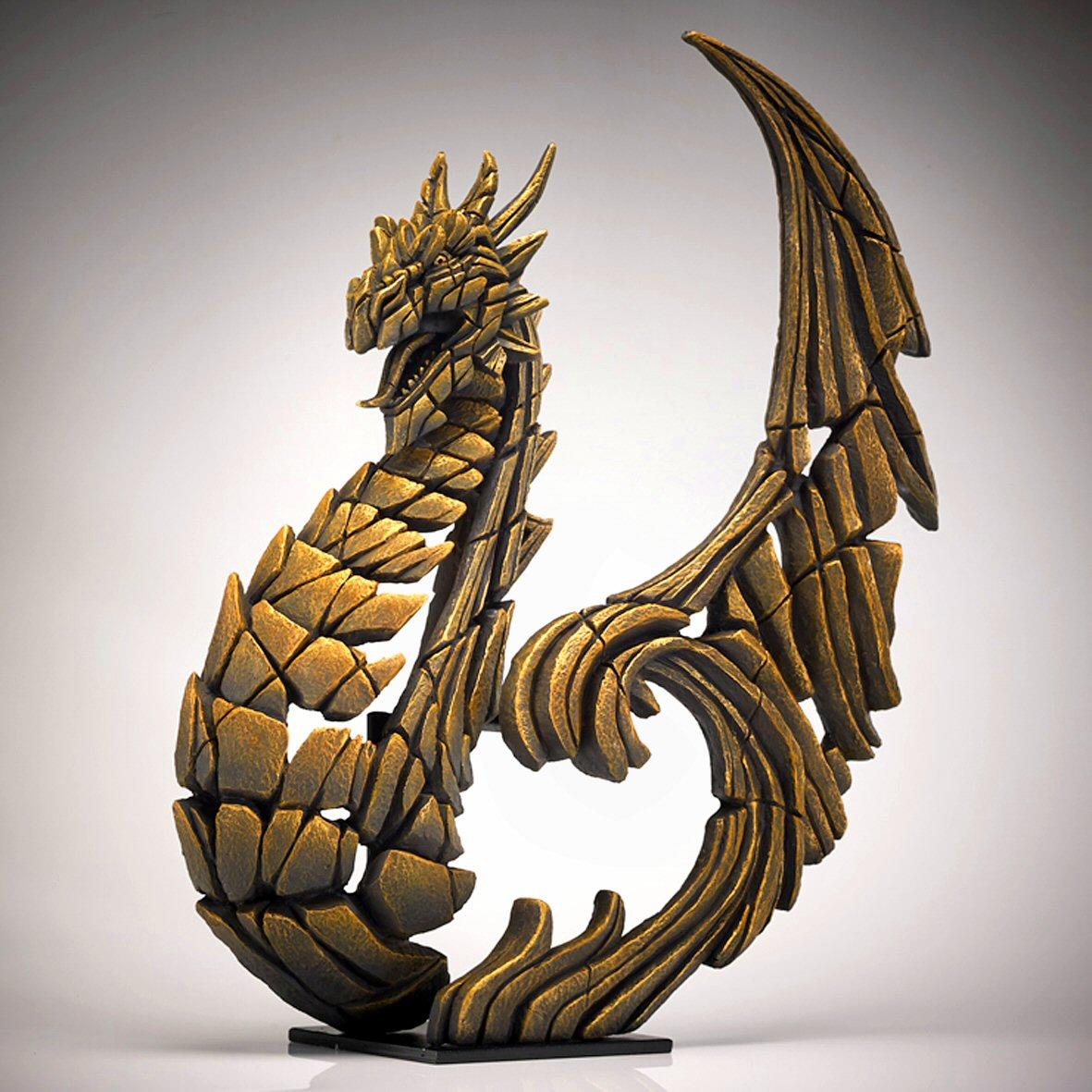 Heraldic Dragon - Golden - EDGE Sculpture ED27G
---
Heraldic Dragon from the EDGE collection, sculpted by Matt Buckley. For centuries dragons have been part of the mythology and folklore of many countries around the world. They take on different forms depending on the region but in most cases they are depicted as a large, fearsome, four-legged lizard or serpent with bat-like wings and a long tail - many having the ability to breath fire. In recent times they have come to the fore of popular culture through film and TV; notably Game of Thrones and J R R Tolkien's The Hobbit. Matt Buckley's sculpture would make a great talking point for any room.

We also have the same sculpture in a gold finish - Heraldic Dragon Red ED27R and one with a dramatic red and yellow colouring - Heraldic Dragon - Fiery Brimstone ED27F.
Artist:
Matt Buckley
From:
EDGE Sculpture
Medium:
Cold cast marble resin, hand finished and painted.
Size:
58.0 cm high, 47.0 cm long, 23.0 cm deep (22.5 x 18.5 x 9.0 inches)
---
This website is Copyright 2018. All Rights Reserved.
The item has been added to your basket